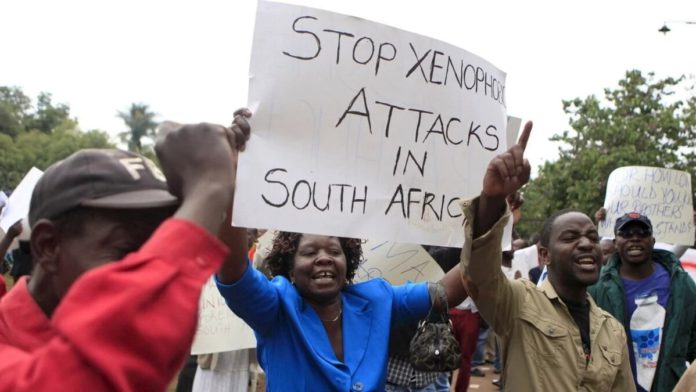 South Africa has apologised to Nigeria over a spate of attacks in which Nigerians and other foreigners have been targeted.
A special envoy from South Africa presented an apology from President Cyril Ramaphosa to his Nigerian counterpart, Muhammadu Buhari in Nigeria's capital, Abuja.
The envoy, Jeff Radebe, told President Buhari that the South African government condemned the violence and was taking decisive action.
"The incident does not represent what we stand for," he said, adding that those responsible for the violence would be brought to justice.
He said that 10 people had died during the attacks – two Zimbabweans and eight South Africans.
Mr Buhari thanked Mr Radebe for "coming to explain to us what happened in South Africa recently, leading to killing and displacement of foreigners".
He recalled as a junior military officer in the 1970s, when Nigeria was under military rule, how the country made "great sacrifices for South Africa to become a free state".
"Our leadership was quite committed to the cause. We made sacrifices, which younger people of today may not know," he said.
According to a statement released by Mr Buhari's office, the envoy said South Africa remained eternally grateful for the role Nigeria played in ending apartheid.
While the diplomatic mission is taking place, Nigeria has continued to evacuate its citizens from South Africa.
More than 300 Nigerians are expected to arrive in Lagos on Tuesday. Last week, 188 evacuees arrived back.
Source: BBC