Lydia Forson says Ghanaians are not asking the government for that much yet they are still short-changed in all facets.
She stated, among other things, that rather than providing for basic human needs the clueless NPP government is rather giving us a cathedral and expensive restaurants the average Ghanaian can't afford.
Per a new report, NsuomNam, one of the most expensive restaurants in Cantonments, was recently opened by President Akufo-daughter, Addo's daughter.
"When you think about it, Ghanaians are not asking for much oh. Good roads, stable electricity, water, hospitals and just the basics for human survival.
Instead, we're getting a cathedral, expensive restaurants and real estate and everything else the average Ghanaian can't afford," the actress and filmmaker wrote.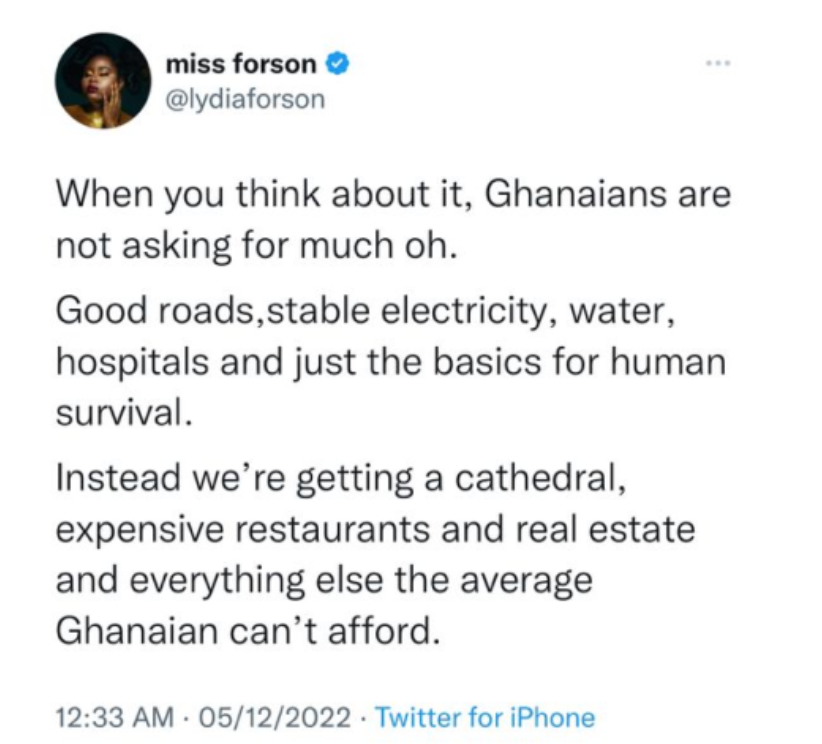 Source: Ghbase.com