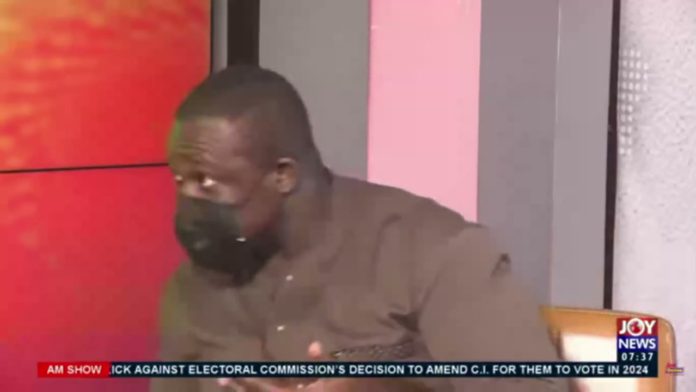 Member of Parliament (MP) for Ningo Prampram, Sam Nartey George, has slammed the Managing Editor of the Daily Dispatch newspaper, Ben Ephson, for dragging former President John Mahama's name over the recent reshuffle.
In his reaction to the move by the NDC, the pollster said that John Mahama and Asiedu Nketia orchestrated the move because it works in their favour.
Speaking in an interview on Tuesday, January 24, 2023, the pollster indicated that the reasons provided by the party do not justify their actions.
"I think that it is the working of former President John Mahama and Aseidu Nketia and I am going to wonder how the Minority Caucus is going to be. I suspect politically Mr. Aseidu Nketia and John Mahama's handiwork. Are they saying that before 2020 these economic issues were not there?"
But responding to the pollster, Mr George noted that Mr Ephson has never been consistent and credible in his polls.
He said the attempt to drag Mr Mahama's name in this issue is disgusting and unbecoming of someone who is supposed to be a seasoned journalist.
"Ben Ephson is a big joker and a joke of a pollster. When was the last time this man gave us a credible poll? Every time I have gone into an election, he said I was going to lose, I won hands down. He even failed to predict John Boadu's win.
"As if that won't teach him a lesson, he still predicts wrongly and you want me to take such a person seriously? I won't take such an analysis from a joker like Ben Ephson. Why would you bring Mahama's name in this issue when he is not even a member of the council of elders in the party?" He quizzed on Asempa FM's Ekosii Sen show Thursday.
To him, he [Ben Ephson] has been paid to drag the former President's name into disrepute.