By;brightwebtv/nana asare barimah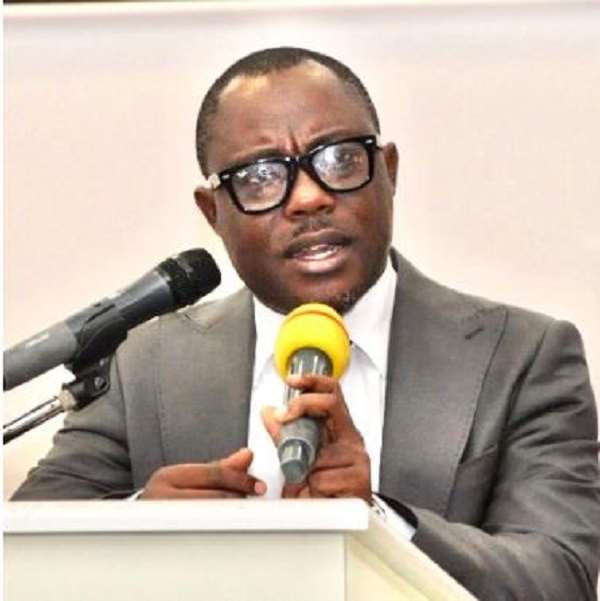 Professor Ransford Gyampo
University of Ghana, Legon lecturer, Professor Ransford Gyampo has kicked against the approval of allowances for the First and Second Ladies of Ghana.
This is coming after Parliament approved a recommendation by a five-member committee which was set up in June 2019 by President Akufo-Addo, to Parliament on the salaries and allowances First or Second Spouses.
But Professor Gyampo has joined calls by many to have that withdrawn.
According to the Political Science lecturer at UG, the offices of the First and Second ladies are just ceremonial offices and so institutionalizing salary payments to the occupants will not be an ideal situation.
"If we want to take good care of the spouses or the wives of former heads of state particularly heads of state who may have passed on. If they have surviving spouses and they are living like puppets, it is not nice. There is nothing wrong if we decide to take good care of those spouses of former heads of state.
"Even if we have to do that, it should not be dependent on the magnanimity of any president. It should be formally legislated the heads of state after they have served and they have retired they are taken care of till they will pass on. So if a head former head of state passes on and then he has a surviving wife I think that it doesn't hurt anything if the state decides to take care of the surviving spouse.
"But like I said, this should not be because somebody wants to be nice to them but the state itself must actively formalise this relationship and take good care of them. That is different from telling me about the spouse of sitting president and the spouse of sitting vice president," Prof. Gyampo shared while speaking in an interview with TV3.
He continued, "I am told about the approval by parliament that the spouse of the sitting president and the spouse of the sitting vice president plus spouses of former heads of state, whether these former heads of states are alive or dead, should all be taken care of. I think it is not the way to go. Let us draw a line of demarcation between the two.
"The office of the First Lady is merely ceremonial. The office of the second lady is also ceremonial. These are not formal structures, they are dysfunctional structures, informal structures that I admit could go a long way to shape and influence how governance is conducted."
While the conversation of the salaries for the first and second ladies continues, the Executive Director of the Centre for Democratic Governance, Professor H Kwesi Prempeh has also rejected the approval of payment of allowances of the First and Second ladies.