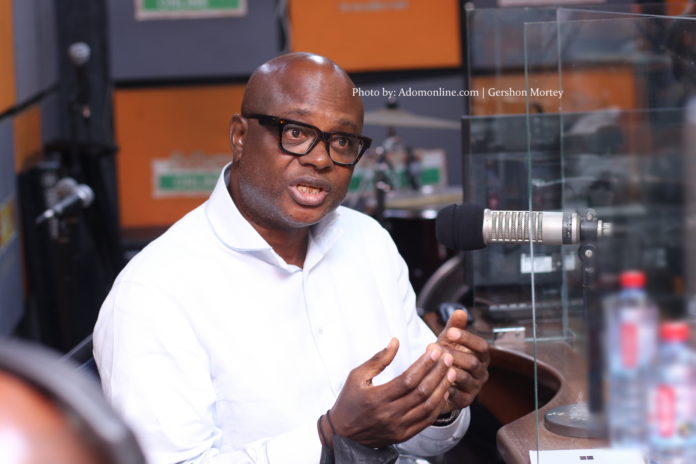 Former Kumasi Mayor, Kojo Bonsu, is accusing the New Patriotic Party (NPP) of masterminding what he describes as false news about him four years ago.
This, he said, created enmity between him and former President John Mahama.
He was responding to Prime Morning host about his supposed allegations that the former president was corrupt.
The aspiring flagbearer for the National Democratic Congress (NDC) said it was all fake news.
He says the websites involved pulled down the publication as "it was fake news, it just wanted to create some kind of confusion between me and the former President but they can't achieve it."
The NDC flagbearer aspirant added that he had so much respect for Mr Mahama the media house has since pulled down the story because it was untrue.
"If you go back into this, no part of the interview you will see on the portal I give him the due respect, I put him on a high level and he has done a lot for Ghana," he said on Joy Prime on Wednesday.
Mr Bonsu explained that the NPP wanted to bring him down because he would have won the elections as he would have gained a majority of votes from Ashanti Region.
"They knew I had the antidote of getting more votes, remember I campaigned with one million votes for Ashanti.
"And they knew that if I was there, it would have happened. So about four months to the election they started creating the problem," he said.
In the interim, he plans to contest as flagbearer of the NDC when nominations open and hopefully lead the party to capture political power in 2024.