By:brightwebtv/nana asare barimah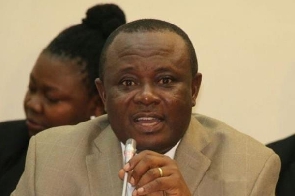 Joseph Osei Owusu
Acting Speaker of Parliament has overturned the rejection of the 2022 budget.
A one-sided minority house of parliament on Friday, November 27, 2021, voted to reject the 2022 budget presented by the minister of finance after the majority side staged a walkout before voting on the budget was conducted.
First Deputy Speaker, Joseph Osei-Owusu however argued at today's sitting that at the time the questions of the approval or rejection of the budget, the house did not have one-half of the total numbers of MPs therefore the procedure was illegal.
More soon