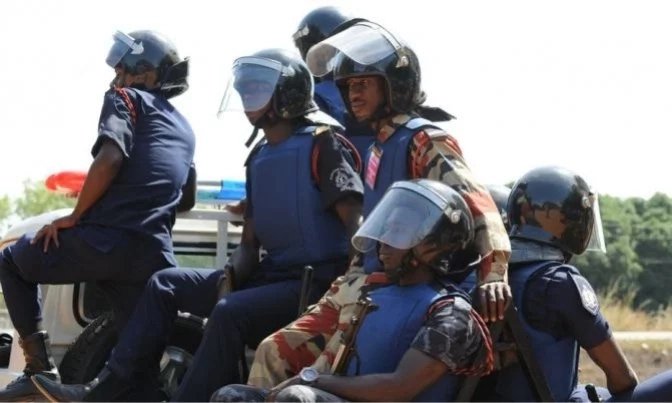 The Suhum Municipal Chief Executive, Margrete Darko Darkwa, has chased out some caterers of the school feeding programme with a pickup full of armed Police officers in some basic schools in the Suhum municipality of the Eastern Region.
The action of the MCE is in contravention to a directive by the  National Secretariat of the Ghana School Feeding Programme asking Metropolitan, Municipal and District Chief Executives (MMDCES) to stop terminating contracts of caterers under the programme and awarding same to new persons without the approval of the Secretariat.
The Suhum MCE is alleged to have unilaterally terminated contracts of some caterers and re-awarded them to new caterers.
The MCE angry over the refusal of the affected caterers to leave the schools, on Thursday, September 12, 2019, stormed the schools to eject them and in some cases incited community leaders against the caterers ordering them to violently stop them from cooking.
The MCE reportedly stormed Tetekasum, Abenabo, Suhum Anglican, OB M/A Basic School among others where she has terminated contracts of the caterers.
The MCE who is not in good terms with her constituency executives has accused some of them of securing School-feeding contracts to their families and friends.
The MCE, for instance, has accused the constituency Vice Chairman, Kwame Addo for securing school feeding contracts and shared among his families and friends including his wife-Madam Opata who is a care attendant at the Kindergarten of M/A Basic School in Obomofodensua [O.B], a farming community in the Municipality.
However, when contacted Kwame Addo refuted the allegation saying his wife went through due processes and was awarded the contract on merit.
Starr News has gathered that some of the affected caterers are mobilizing thugs to also storm the schools to chase out caterers brought by the MCE next week.
All efforts made including calls and text messages to get the MCE's response proved futile.
Source: Ghana|Starrfm.com.gh