by:brightwebtv/nana asare barimah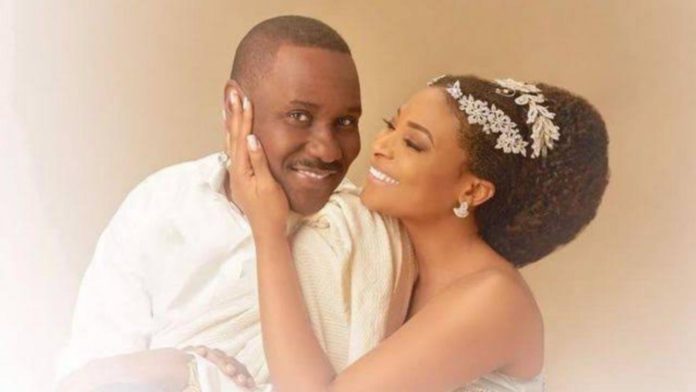 The founder and senior pastor of Trinity House, Pastor Ituah Ighodalo, has made shocking revelation about his relationship with his late wife, Ibidunni Ighodalo.
The ex beauty queen, event management expert and philanthropist died on the 14th of June, 2020 at age 39.
Ibidunni Ighodalo died of cardiac arrest in a hotel room in Port Harcourt where she went for official assignment.
Speaking out in life after his wife's death, Ituah Ighodalo stated that the bond between him and his wife was still evergreen.
The clergyman revealed that he still converted with her, they talk, he hears her and she speaks to him.
He said, "We still converse, we talk, I hear her, she speaks to me".
Speaking on their relationship, he said, "We had a good relationship, we understood one another, we loved one another, we were friends".
The pastor also touched on his love for humanity and the crash of his then church, Christ church.
"Quite frankly I genuinely love people, I love to see people succeed, I love to see people excel. I will go to the gutters to be with my people just to make sure everybody is okay.
"Christ Church was everything to me because I saw my vision, my dreams, my everything in Christ church. It was very heartbreaking for me."
Pastor Ituah Ighodalo had given reasons why he might not remarry, following the death of his wife, Ibidun.
"It is a difficult question, Ibidun and I had a phenomenal relationship, i gave her everything, I don't have anything to give any other woman, I am sorry, I am only focusing on my kids, ministry and hearing from GOD," he said in an interview.