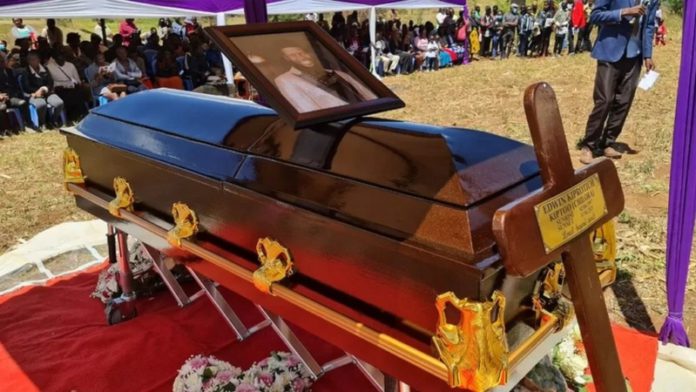 The funeral of Kenyan LGBTQ activist Edwin Chiloba, who was smothered to death in a killing that caused outrage, is taking place at his family village.
Hundreds are paying their last respects to him in Sergoit village on land he was supposed to inherit.
Family spokesperson Gaudencia Tanui told the BBC the family was shocked by the social media vitriol directed at Chiloba's relatives over his sexuality.
It had left the family deeply hurt, she added.
Ms Tanui said all the hate should not take away from the fact that a crime had been committed and justice must be served.
Chiloba's body was found earlier this month in a metal box dumped on the roadside near the western Kenyan town of Eldoret, where he was a student.
Police have detained five suspects, including Chiloba's partner, but none have been as yet charged.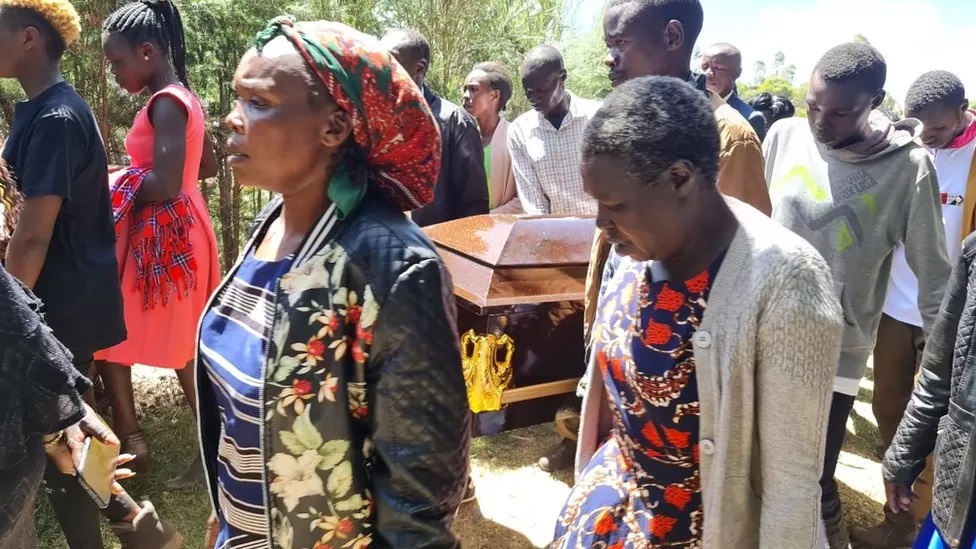 The murder drew global condemnation, with human rights groups linking it to his sexuality.
But police have not done so, and have not yet given a motive for the killing.
Last week, chief government pathologist Johansen Oduor said Chiloba "died from asphyxia, which is caused by smothering".
Socks had been stuffed into the victim's mouth and a piece of denim from jeans tied around his face, the pathologist added.
Tributes on social media described the activist, who was in his mid-20s, as "an amazing human" and an "iconic fashion designer".
He had moved to Eldoret from the capital, Nairobi, in 2019 to study fashion and was beginning to make a name for himself in design, a friend said.
Last month Chiloba wrote on Instagram that he was "going to fight for all marginalised people", saying that he himself had been marginalised.
Human rights groups have called on police to swiftly resolve his killing.
While he was known as Edwin Chiloba, his registered name was Edwin Kiprotich Kiptoo.