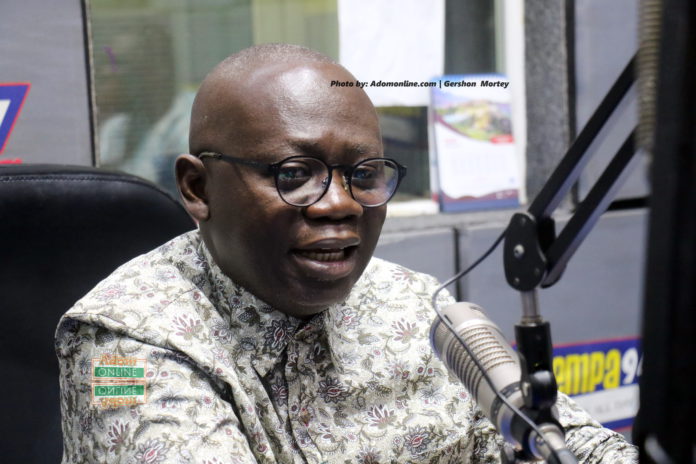 The immediate past Director-General of the Ghana Education Service (GES), Professor Kwasi Opoku Amankwa says he and the Education Minister, Dr. Yaw Osei Adutwum must take full responsibility for the fraudulent acts exposed in the Computerised Selection School Placement System (CSSPS).
Reacting to the "School Placement for Sale" documentary in an interview with JoyNews on Monday, Prof. Amankwa explained that he wrote to the Criminal Investigations Department of Ghana Police while he was in office, to deal with the alleged corruption issues in the CSSPS.
This, he said was part of measures to accept his responsibility as the Head of GES to ensure that corruption-related matters with CSSPS are dealt with.
"If there is fraud in the matter then myself as Director General and the Minister should take responsibility.
"I fully accept that and I fully agree, but that is also the reason why I knew that I am part of it, I took measures to ensure that the issues relating to corruption and payment of monies and things like that have been dealt with and I wrote to the CID and the PMI," he stated.
This comes after The Fourth Estate released its new documentary 'School Placement for Sale'.
The documentary captures parents, guardians and officials in charge of the school placement, making deals to put wards in desired institutions.
Meanwhile, the Minister of Education, Dr Yaw Osei Adutwum has assured that persons found wanting in the expose will be dealt with as he promises to work with the relevant security agencies.
"If this is going on, there is a cartel. It has to be stopped and I will work with security agencies to make sure this does not happen under me as the Minister for Education.
"Free SHS is not for sale, so if anybody thinks they can manipulate the system and do something untoward, it has to be stopped," he told JoyNews.