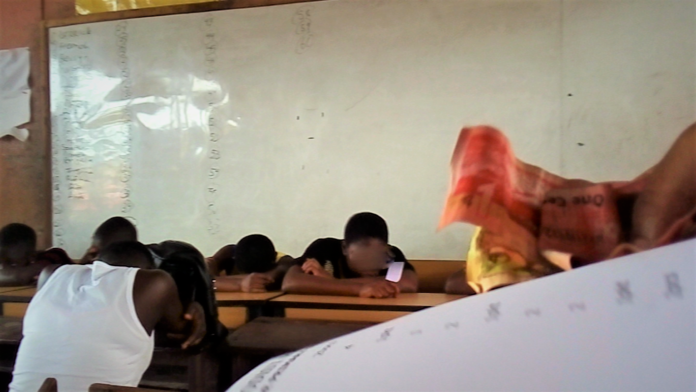 A Corruption Watch (CW) investigation into the Free Compulsory Universal Basic Education (FCUBE) in five regions of the country has found that public basic schools are not free as enshrined in the 1992 Constitution.
CW found in the five regions: Greater Accra, Central, Eastern, Ashanti and Upper East – that, some basic schools charged illegal fees such as toilet fee, gateman fee, water bill and development levy.
Other unapproved payments were maintenance levy, arts and culture fee, report card fee, kindergarten construction fee, furniture fee, exam fee and extra-classes fee.
At a time when Senior High School (SHS) education is expected to be completely free, duty bearers have failed to ensure that basic education, which supplies the SHSs with products, is completely free for those it's meant for, the poor and less-privileged.
The CW investigation found that receipts were not issued for these charges as the platform had been created for daily collections directly from pupils like 'susu' (daily collection of money) where parents don't have to visit the schools to pay.
CW also found that although a Ghana Education Service (GES) directive had put all Parent and Teacher Association (PTA) activities and payments on hold, that directive was not adhered to in the schools.
In follow-up  interviews with the  the school heads to explain their reasons for flouting GES rules, they gave off-the-record reasons saying  they were not allowed to speak with the media per GES rules. For that reason, names of school authorities spoken to have been withheld.
Misleading parents