By:brightwebtv.com/nana asare barimah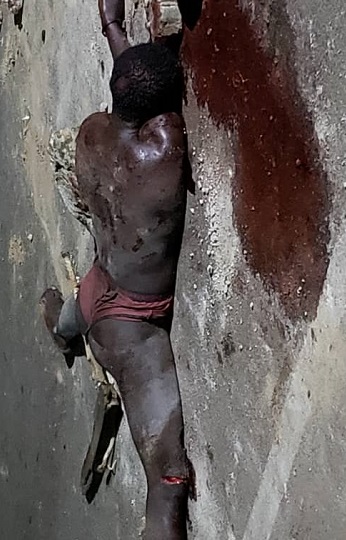 A suspected thief has been stoned to death by residents of Dichemso Plaza Hotel in Kumasi, after they accused him and two other's of snatching a lady's mobile phone.
The suspect believed to be in his thirties was reportedly apprehended by some angry vigilante group who witness the scene around 4 am  on Wednesday November 28, 2019 , they stoned him to death after he fell down in front of the Donwell Methodist Mission House at Dichemso.
The head Pastor of the Donwell Methodist Church Very Rev.Dr Samuel Nketia told OTEC FM's Acquah Henry he  heard the noise but only came out to see the suspect death lying in a pool of blood.
He  explained that the thieves attacked the businesswoman at Plaza junction and attempted taking away her belongings but lack did not fall on their side as the victim managed to scream which got the attention of some youth in the area who were awake at the time. When the thieves notified that danger was looming, 2 of them managed to escape leaving the deceased at his own fate but was unlucky as the youth chased him through some streets of Dichemso and finally grabbed him in front of the Dunwell Methodist where he (the thief) was beaten to death.
Source: Ghana/otecfmghana.com