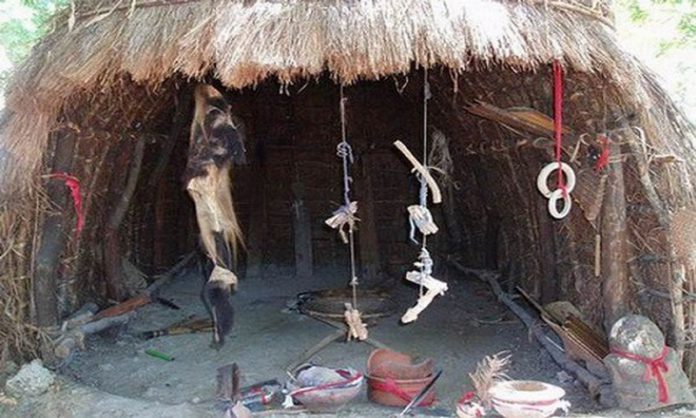 A fetish priestess has allegedly stormed the house of some fraud boys to demand her share of the ritual money.
This incident, which has since gone viral, happened in Nigeria.
In the video, the female herbalist could be heard saying that the gods informed her that the young men have made some money.
She was at their house to collect her own share of the money she made for the internet fraudsters, popularly known in Nigeria as Yahoo-Yahoo boys.
Watch video below: