An ultra modern photo library and exhibition centre which is expected to boost photography and visual story telling that target at harnessing imagery resources across the continent has been commissioned at South La neighborhood in Accra.
Known as Dikan Centre, the multi million dollar project which is an initiative of the Ghanaian-American trained documentary photographer, Paul Ninson has in stock over 30,000 photo books.
It will offer a golden opportunity to facilitate photographic talent hunt and also be used as reference centre for the African photography industry.
Apart from the library, the Dikan Centre has an art gallery, photo studio and editing department where editing of films and other productions take place.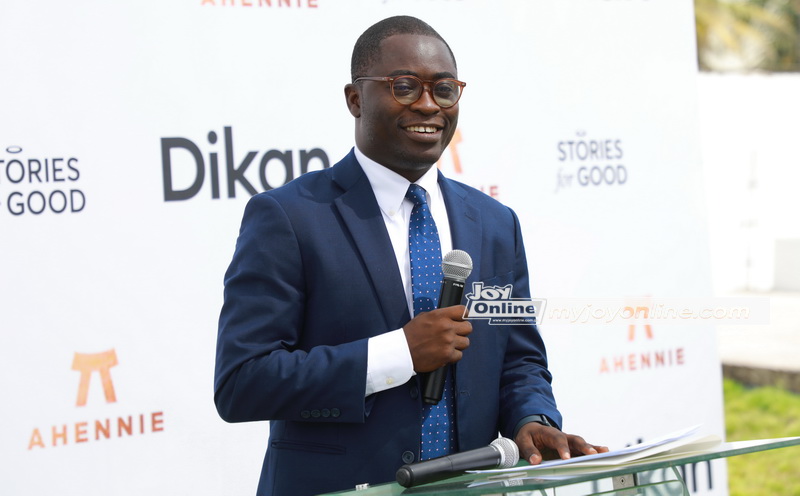 In his welcome address at the commissioning, the Founder and CEO of the  Dikan Centre, Mr Paul Ampofo Ninson paid a glowing tribute to Mr Brandon Stanton, CEO of Creator of Humans of the United State of  America for making his dream come to fruition .
He said the centre is poised to mobilise efforts to sharpen the identity of the African creative arts industry that has been left untapped, undeveloped and unattended to for centuries, adding that the centre  is gathering power and momentum to use the tools of visual education to bring into richness the continent's creative –visual-arts industry into fine form and commercial viability.
"We are determined never to leave behind any person, idea, history, culture, concept and facility necessary in re-imagining and firming the place of visual education in building a modernised African economy – If you know and have knowledge, see and/or hear, you are a storyteller Dikan will find you" said Mr Paul Ninson.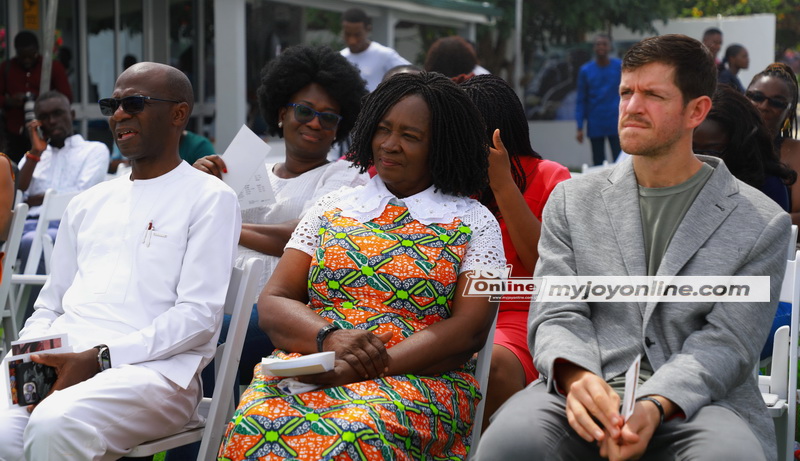 The centre offers  refresher courses and professional training programmes expected to attract photography students and visual story tellers from around the world.
The centre teaches leadership skills, critical thinking and innovation as a complement to its interdisciplinary programme with a strong foundation crafted around the African context.
He said for centuries, African history, culture and society lacked the central ingredients for transforming its potential into a commercially viable creative-visual-arts workforce.
The Dikan journey pivots the very essence of the emerging African dream.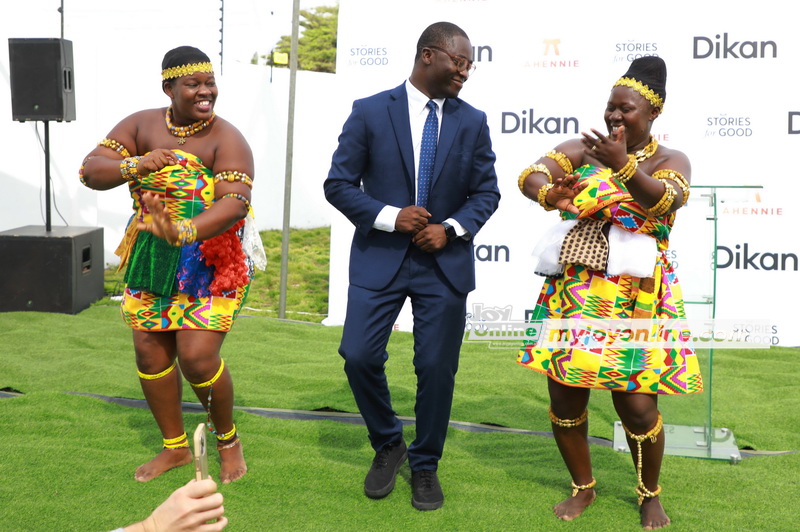 Mr Ninson expressed worry that the African continent is crippled by the enormous confrontations that undermine dreams of people while it is desperate to participate in the opportunities of this world.
The ideas, fortitude, talent and skillsets of the bulk of this continent never gets materialised or amplified.
According to him, the failure of private enterprises and the weaknesses of our institutions of government have fed into global terrorism and migration crisis.
"Millions on the continent are surviving below the poverty line and our youth are desperate for new opportunities.
"We cannot fail them," he said.
The Dikan Centre frameworks the urgency to accelerate the new African dream of providing real opportunities.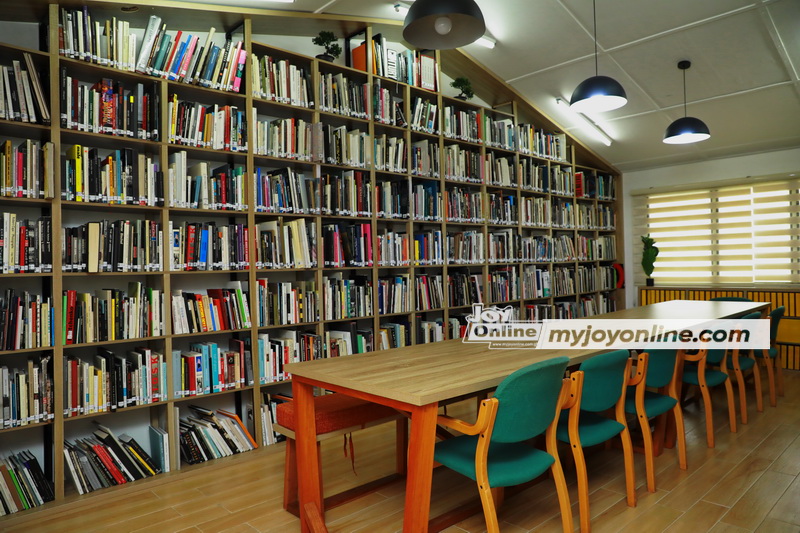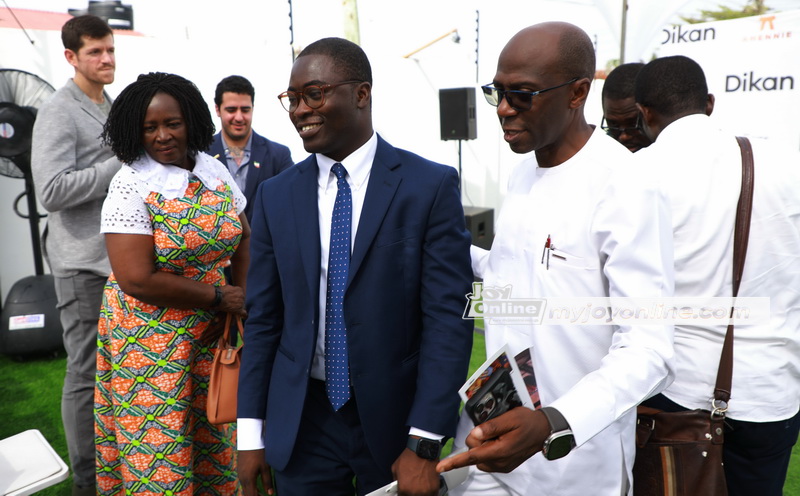 The library started with Paul's private collection during his studies in New York. He invested his income and savings in books on photography and filmmaking, hoping to bridge the gap between both the unavailability and inaccessibility of such books in Africa. Others were donated by institutions such as the International Center of Photography and the Howard Greenberg Gallery.
After years of investing and collecting books in New York and other libraries across the world, Paul returned to Ghana in 2021 to start Dikan, a home to photographers and other creatives that tell impactful stories.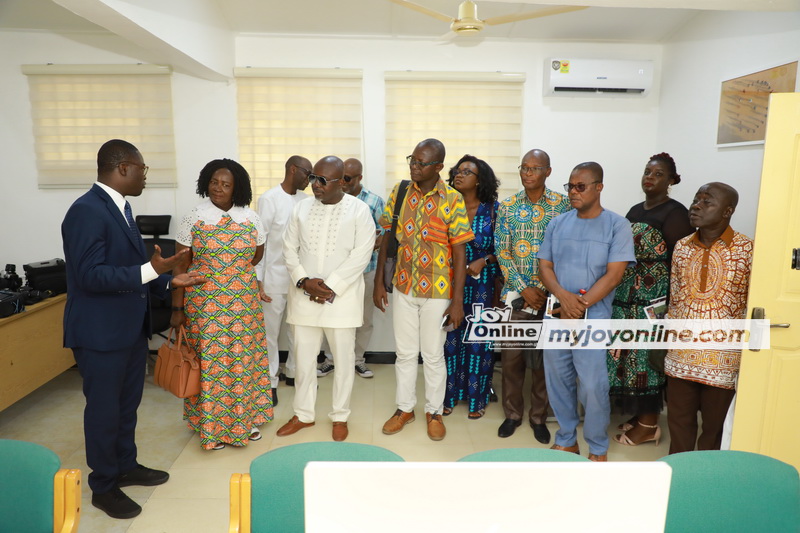 In the short-term Paul hopes to secure and make other visual instructional materials accessible both online and offline by securing iPads, and laptops at the Dikan library.
One of Dikan's marquee project is the Black book room, a space with resources documenting black visuals spanning generations. This project is to foster accessibility of books and other resources dedicated to Africans. The collection is envisioned to advance learning, teaching, research and support educational programme.